Dom channeling his inner Robert Indiana
The logistical challenges of living on an island serviced by a car ferry are many. When friends come to visit me from off-island, I tend to prep or remind them of what to expect when their road more traveled becomes a marine highway subject to the whims of weather, schedules and load factors.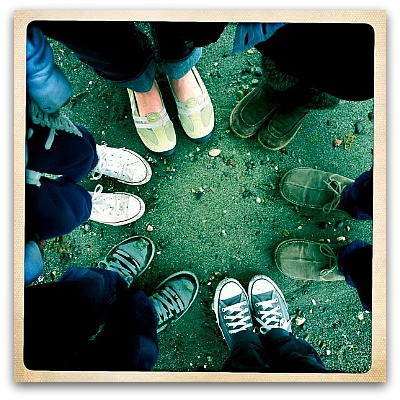 Today's weather forecast: Popsicle toes
So today, when some dear pals from Seattle missed getting on the Vashon ferry by two cars, and had to wait for the next ferry, they sent a text alerting me along with some inspired snapshots. For some folks, a missed ferry is reason to complain and fidget. For others it's cause for an impromptu beach walk where an unexpected delay allows time for play. And for an even rarer few, it's reason enough to share the L-O-V-E.
Miss Lucy jumps for joy on a West Seattle beach.
First island stop Vashon Farmers Market–from one good egg to another!
(photos: Sam and Dom)